Ground clearance or simply clearance is the amount of space between the base of an automobile tire and the lowest point (typically the axle); or, more properly, to the shortest distance between a flat, level surface, and the lowest part of a vehicle other than those parts designed to contact the ground (such as tires, tracks, skis, etc.). Ground clearance is measured with standard vehicle equipment, and for cars, is usually given with no cargo or passengers.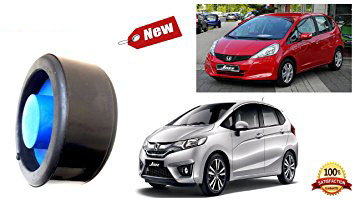 Spacer engineered with 100% non-rubber spacial graded material feturing with

SHOCK OBSORBING TECHNOLOGY

.
It provides the super riding quality.

3 year replacement warranty.

It specially designed according to car specification to improve the driving quality and experienced.
Benefits
Increases Ground Clearance of Car Safely up to 55 to 70MM.
Provides Supports to Sagging Springs thereby Improves Suspensions Life.
Prevents/Protects Car from Speed Breakers, Pot Holes, Aerodynamic Shape & Even Oil Sump.
It improves tyre and suspensions life.
WE DO FOR ALL FOUR WHEELS BRANDS.